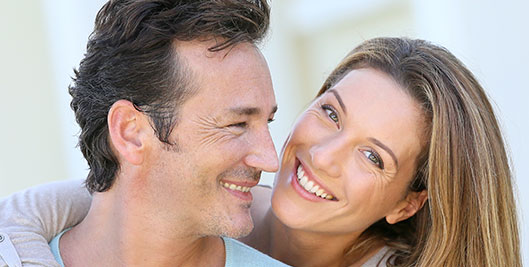 If you've been unlucky in love, then we're willing to bet that Valentine's Day is a holiday you probably tolerate rather than celebrate.
That's understandable, but it's also perfectly natural to have feelings of hope carefully tucked away somewhere that one day, you'll find a love connection and be among the happy couples that enjoy the fun and romance of Valentine's Day.
If you can relate to that and are willing to admit it to yourself, then you could benefit from learning about how cosmetic dentistry at Yellowstone Family Dental might make you find love faster than you imagined.
Unlucky In Love?
A common reason many relationships don't work out is because we all bring our own baggage into them, baggage that can interfere with your happiness as a couple.
Past traumas and dramas can harden the heart, but when you peel away the resentment, what you often find are hurt feelings and insecurities.
That's where cosmetic dentistry can help.
Considering that inner confidence is one of the most attractive qualities a person can have, imagine the difference a more beautiful smile would make in how you, and others, see you?
Would you feel more confident? More courageous?
More willing to step out of your comfort zone and take a risk in the romance department once again?
Who Needs Cupid? You Have Cosmetic Dentistry!
You don't need Cupid to strike his arrow into an unsuspecting romantic hopeful because that's not the true source of fulfillment, confidence, and self-worth.
Those qualities come from within, when you feel good about who you are and what you have to offer the world.
Cosmetic dentistry is a great way to inspire a renewed confidence and contentment within yourself, and that can draw people toward you better than any winged, arrow-wielding mythological creature!
To imagine the possibilities for your new and improved smile, here are a few of your cosmetic dentistry options in Billings, MT:
*Professional teeth whitening
*Tooth bonding & contouring
*Gum reshaping
*Dental veneers
*Clear aligner orthodontics
*Smile makeover
During a cosmetic consultation, we'll evaluate your oral health and make sure that any problems you currently have are addressed first. Once your mouth is healthy, your treatment can begin! The exact procedure you choose will depend on things like the type of dental flaws you have, what you'd like to change or correct, as well as a budget you feel comfortable with.
Schedule A Cosmetic Consultation!
Don't wait for Cupid to bring love and excitement into your life!
Get cosmetic dentistry as a Valentine's gift to yourself and then go out there and start living the life you deserve!
Call Yellowstone Family Dental in Billings, MT today at 406-245-7026 or contact us online to request a cosmetic consultation.