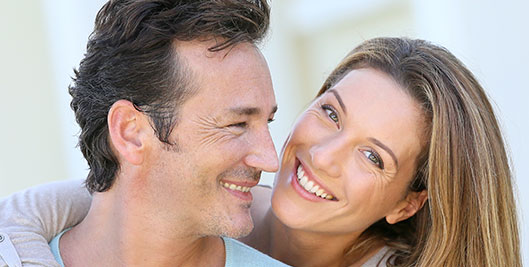 In Billings, MT, we have highly-trained dentists and staff members at Yellowstone Family Dental who have what you need to maintain lifelong oral health. We're also dedicated to educating you about strategies you can implement into your daily routine to improve your chances for successful dental checkups!
Here are our tips for cleaning, keeping, and even replacing your teeth:
*Cleaning Your Teeth*
There are two ways to properly and thoroughly keep your teeth and gums clean.
The first is by maintaining best practices with home oral hygiene. According to the American Dental Association and other dental professionals, that means:
*Investing in a soft-bristle toothbrush
*Brushing with a fluoridated toothpaste twice a day for two minutes at a time.
*Flossing between teeth and around the gumline once each day.
*Staying well-hydrated, preferably with fluoridated water
*Avoiding sugar and filling your daily diet with lots of fresh fruit and vegetables
The second way to clean your teeth of the bad bacteria that causes gum disease and premature tooth loss is by making routine trips to the dentist office.
Brushing and flossing won't remove hardened tartar. Only a trained hygienist has the training and tools for that job! The reason that's so important is because hard plaque on your teeth and gums is what leads to bacterial infection and gum disease. The effects can ultimately cause your gums to pull away from your teeth, making them unstable, and in advanced stages, fall out completely.
This is exactly what you want to prevent, so do all you can to keep those important appointments for dental cleanings and exams about every six months at Yellowstone Family Dental! Our technology helps us spot the earliest signs of trouble developing inside your mouth so we can keep it from becoming worse.
Keeping your teeth thoroughly cleaned is a joint effort, and our Billings, MT practice is honored to have the chance to be part of your team!
*Keeping Your Teeth*
Now that you know how to keep your teeth cleaned properly, both at home and at the dentist office, it's important to know how to make them work for you for as long as possible.
You do this in a number of ways with a multifaceted approach.
First, you should protect your teeth as much as you can. If you play sports, that may mean getting an athletic mouthguard. This will keep your teeth safe from harm in case of a blunt injury.
Another way to protect your teeth is to use them for eating instead of using them as tools.
Biting your nails, opening up packages, or even tearing off plastic pieces that attach price tags to clothes can all put your teeth at risk for damage.
Finally, be proactive about treating dental problems you might face over the years. If a dental exam reveals decay, cavities, or gum disease, don't put off getting the treatment you need. The longer you let a small dental problem go ignored, the more at risk you are for letting that problem grow more serious and out of hand.
We offer all kinds of restorative treatments to take care of issues quickly and easily. It's best for your health and your smile to take care of things as soon as we find them so you don't suffer the potentially dangerous consequences later.
*Replacing Your Teeth*
What if, despite your best effort, you couldn't escape tooth loss?
Then you should visit Dr. Larsen and our team at Yellowstone Family Dental for tooth replacement solutions.
If you're missing just a few teeth or even just one, we may rely on a dental crown or bridge to make your smile complete again. This will keep your mouth healthy and keep your confidence intact.
But if your case is more complex, you may benefit from our advanced dental implant solutions!
We can determine which replacement option will give you the chance to resume the quality of life you want with help from dental implants and restorations.
Implant dentistry is the most sought-after replacement method because it can restore nearly 90% of the natural bite power you'd have with your own healthy teeth. It means you can get back to eating all your favorite, healthy foods again like corn-on-the-cob, grilled chicken, and steak. You can also expect better digestion and overall health because not only will your diet be more balanced and nutritious, but you'll be able to chew your food more thoroughly thanks to the stability dental implants provide.
In addition to your physical health, your emotional well-being will improve as well! With a complete smile and natural-looking replacement teeth, you'll look younger and healthier, allowing you to feel more relaxed and confident around others.
How is all this possible?
Because dental implants are like little screws that lock in place inside your jawbone by naturally fusing together with it. This also strengthens your jaw and encourages new growth over time.
The abutment, topped by a dental crown, will complete the process, giving you a beautiful, lifelike smile.
Schedule An Appointment
Whether you're in good oral health, are in need of tooth replacement, or fall somewhere in between, you'll find the dental services you need to maintain a great smile in our Billings, MT practice.
From routine dental cleanings and exams, to restorative and cosmetic treatment, to full-mouth reconstructions, your teeth and gums can be made stronger and your smile more beautiful with help from our dentists and experienced team!
Call Yellowstone Family Dental today at 406-245-7026 or contact us online to request an appointment.